Group Dining and
Special Events
When entertaining clients or celebrating with family and friends, Spoke & Steele has unique private and semi-private dining areas to make your experience truly memorable. Discover Spoke & Steele.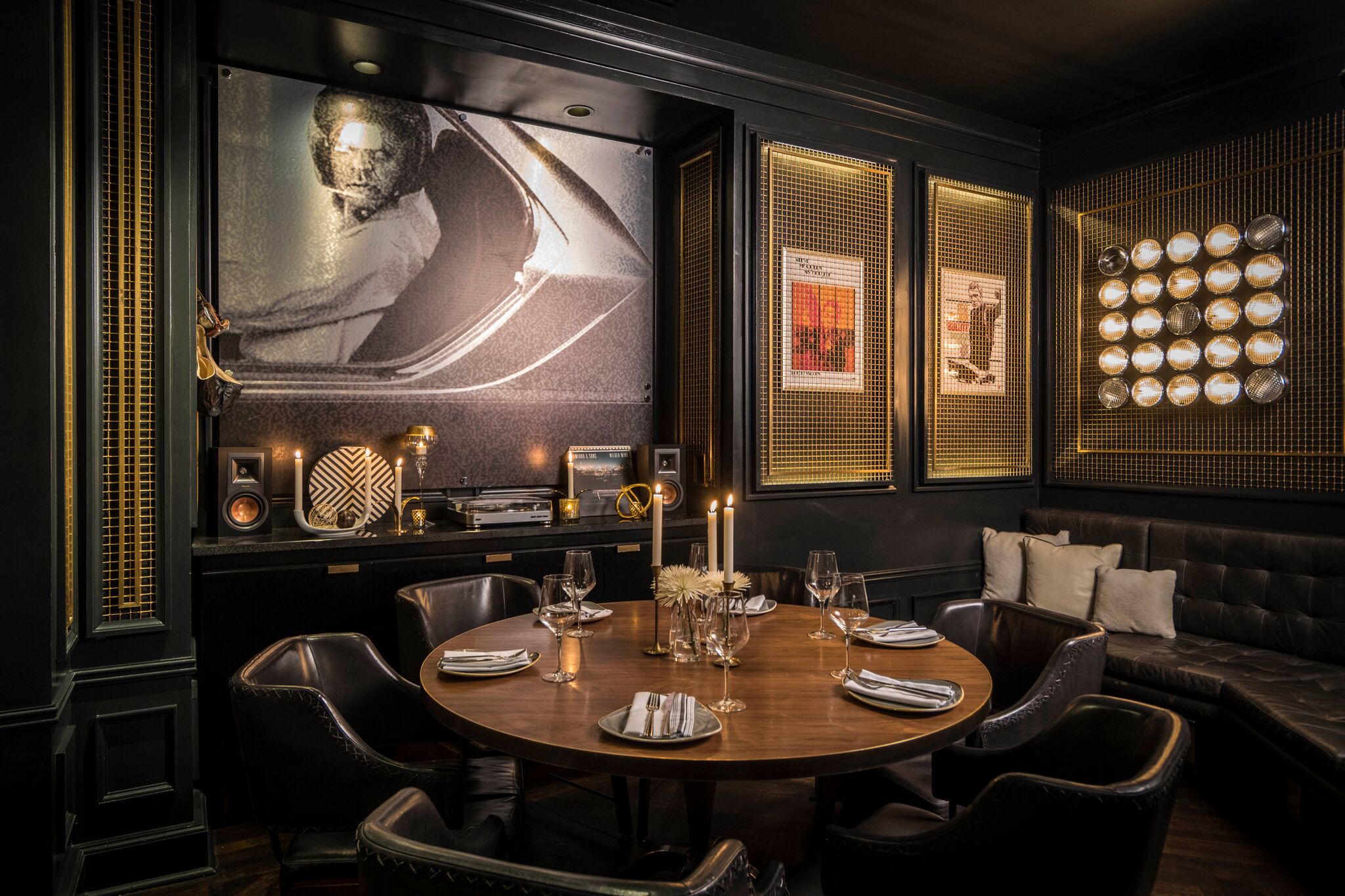 A modern aesthetic meets one of Hollywood's greatest icons, Steve McQueen, in this private muscle car-themes room.
Drive your event.
CAPACITY: 6
A/V CAPABILITIES: Yes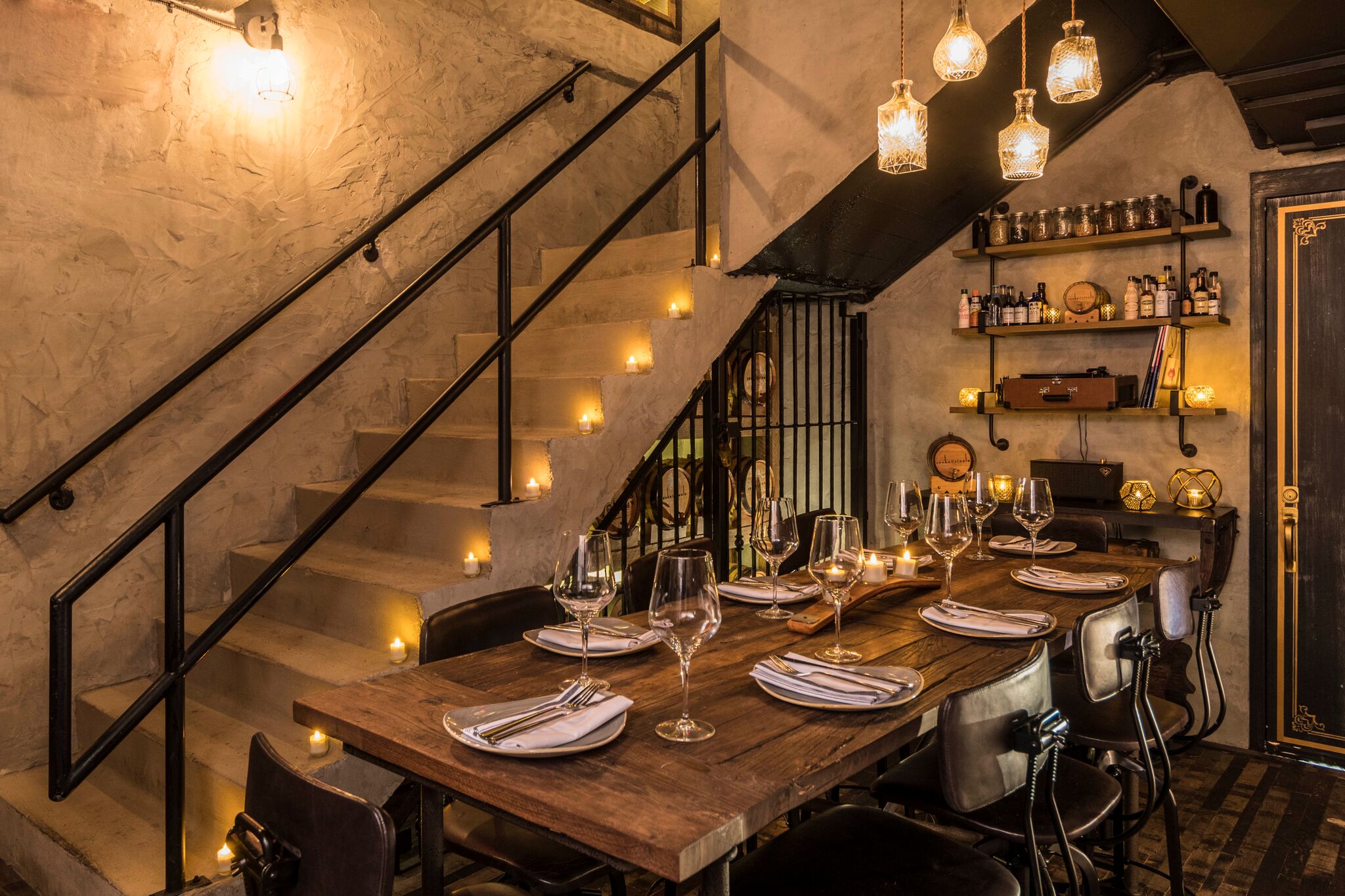 Take a trip underground and get a feel for the mysterious as you enter our handsomely appointed cellar and barrel-aging room.
Visit a modern-day speakeasy.
CAPACITY: 8
A/V CAPABILITIES: Yes
Bright, spacious and perfect for meetings, meals and more. This private room promises surroundings perfectly suited for whatever the occasion requires.
Meet in style.
CAPACITY: 10
A/V CAPABILITIES:: Yes
Enjoy the mid-century modern decor of our restaurant in a more intimate setting.
Relax in warmth.
CAPACITY: 22
A/V CAPABILITIES: No
Reserve this semi-private space with impeccable decor and a perfect view of the city's hustle and bustle.
Covene to people watch.
CAPACITY: 32
A/V CAPABILITIES: No
Dine where you are alone but seen by all.
Living room inspired.
CAPACITY: 12
A/V CAPABILITIES: No
Please complete the form below